Project: Classic Textile Coaster Collection
Material: Bamboo
Admittedly, we're pattern fiends (duh!), so this was a great chance to use some of our favorites in an unexpected way. Classic patterns like houndstooth, plaid, hexagon and argyle are etched into moisture resistant bamboo to make the perfect, stylish table accessory. These coasters have been some of our best sellers over the years.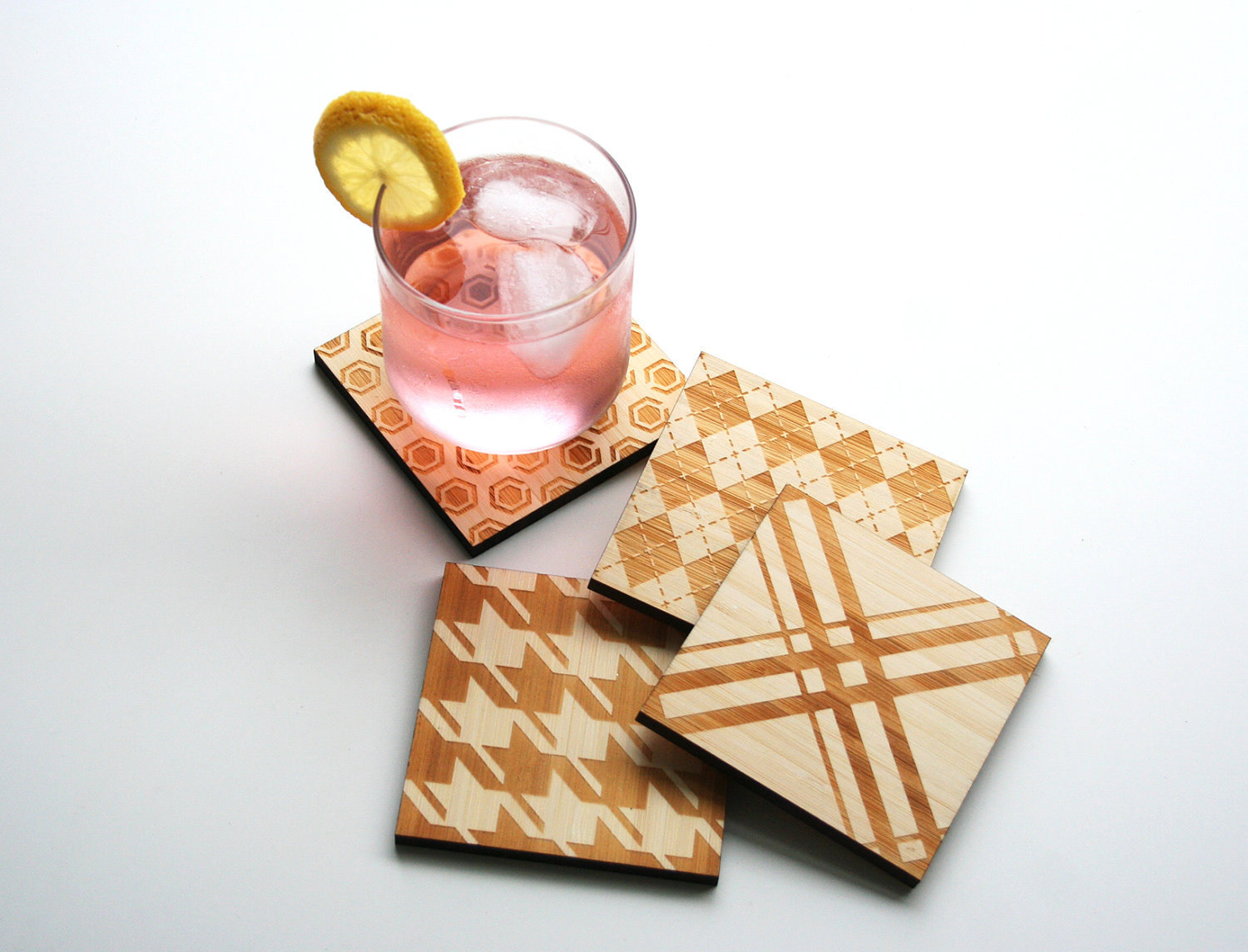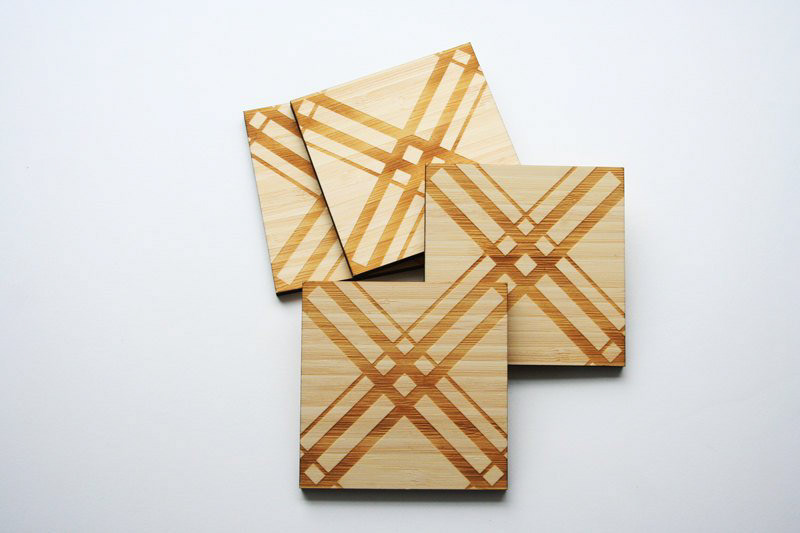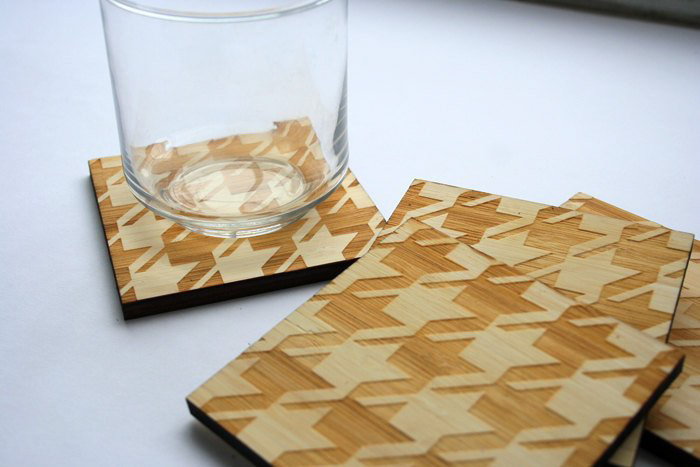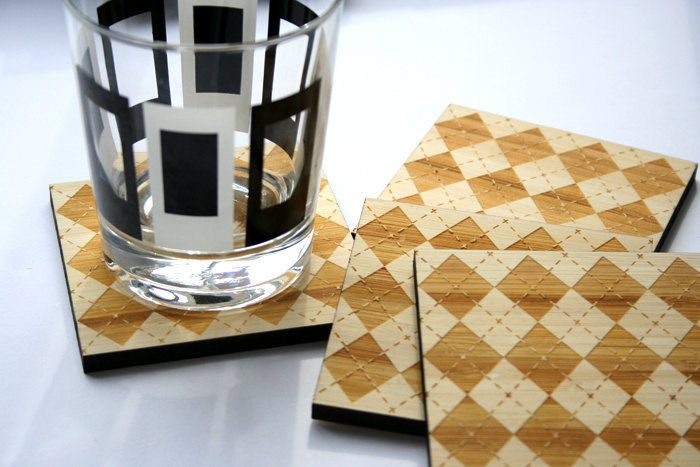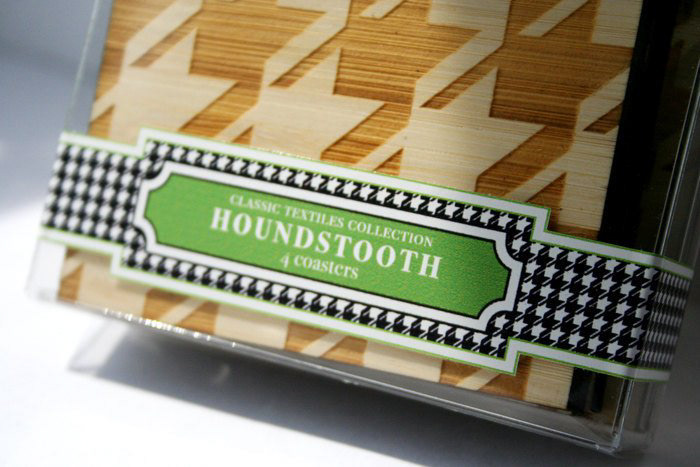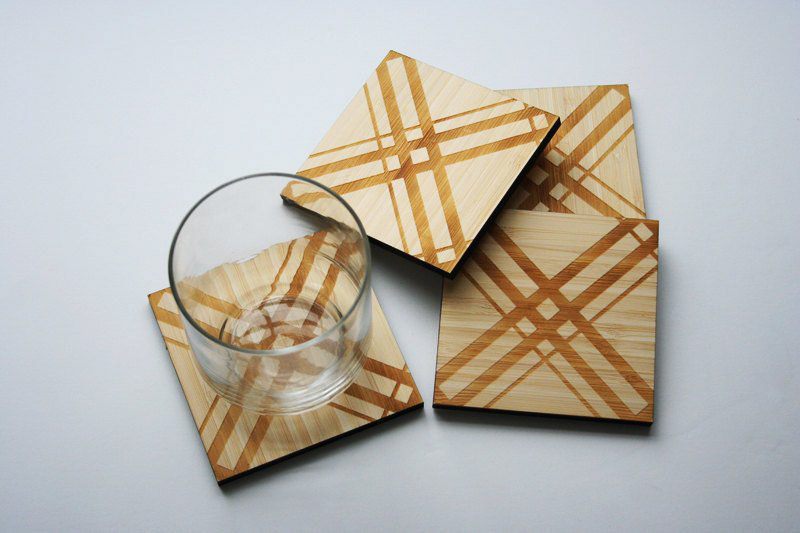 Project: The Hipster Collection
Material: Bamboo
At some point, mustaches and bicycles (not shown) were all the rage. These are definitely a reflection of their time, but these coasters continue to be the darling of those with a cheeky sense of humor.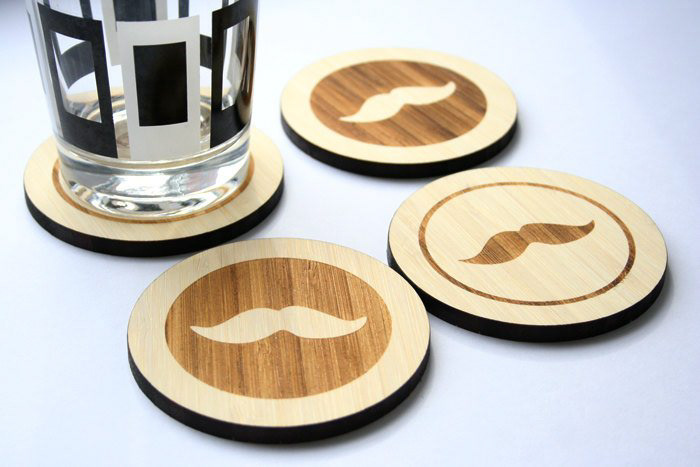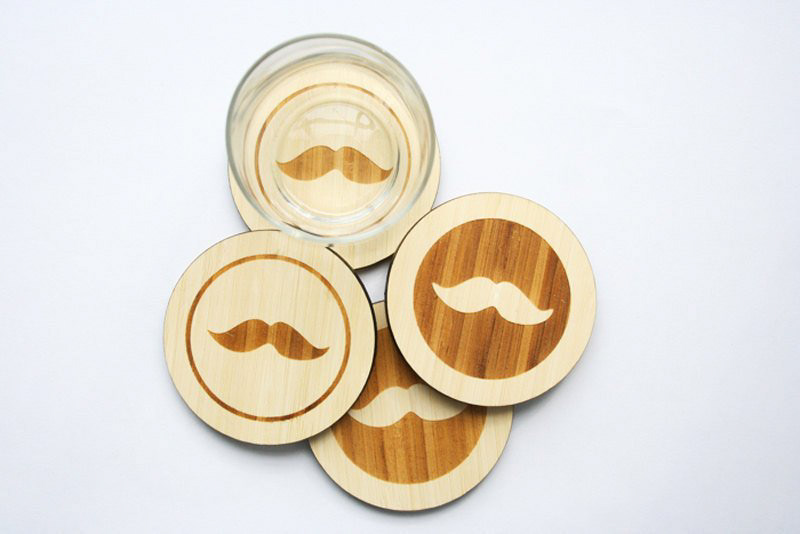 Project: Founding Framers
Material: Recycled Heavy Duty Paper
Inspired by the rich history of revolution, invention and beer in Philadelphia, these coasters feature (slightly edited) quotes by the founders that speak to their thoughts on adult beverages.