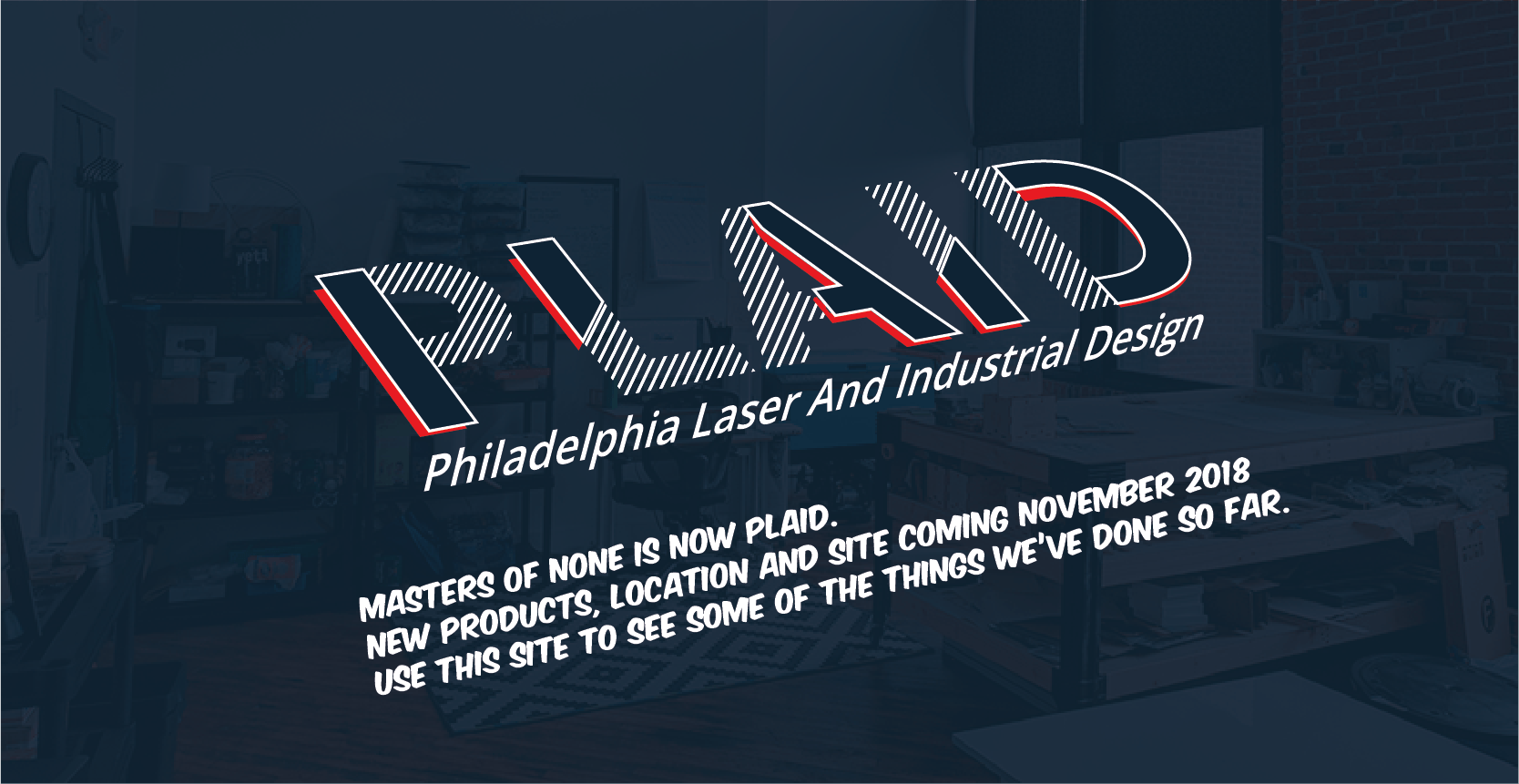 Originally founded in 2009 as Masters of None, PLAID or Philadelphia Laser And Industrial Design, will relaunch in the Fall of 2018 as a micro-manufacturing design company.
We offer design consultation, our in-house brand of housewares, engraving services and custom products, taking pride in small batches that have a high degree of quality control.
We work with everyone from artists to industry, and everyone in between, to build products, prototypes, signage, and community.
As native Philadelphians we couldn't be more proud to do all this from the newly minted iconic Cherry Street Pier.